Ad blocker interference detected!
Wikia is a free-to-use site that makes money from advertising. We have a modified experience for viewers using ad blockers

Wikia is not accessible if you've made further modifications. Remove the custom ad blocker rule(s) and the page will load as expected.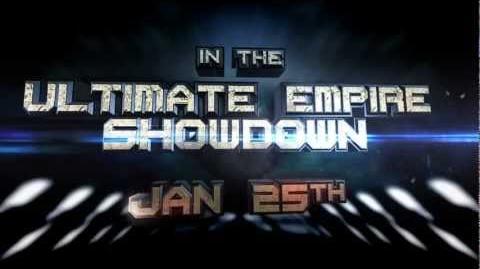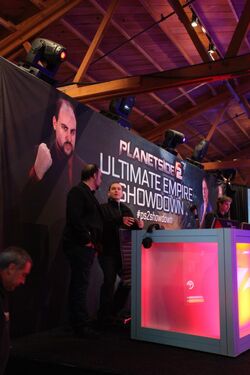 Sony Online Entertainment created the PlanetSide 2 Ultimate Empire Showdown event. It's currently scheduled for January 25, 2013.
Friday, January 25, 2013.
4:00 PM - 7:00 PM PST.
The Book Bindery
8870 Washington Blvd.
Culver City, CA 90232
Jace Hall
Adrianne Curry
Matt Higby
Faction Representatives
Edit
Challenge 1 - Vanu Sovereignty
Challenge 2 - Vanu Sovereignty
Challenge 3 - Vanu Sovereignty
Player's Choice - Terran Republic