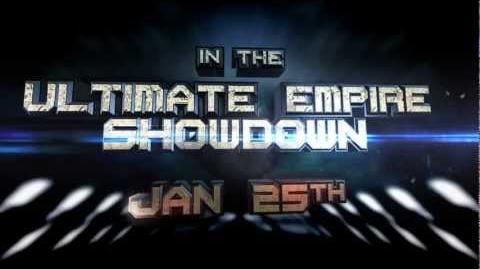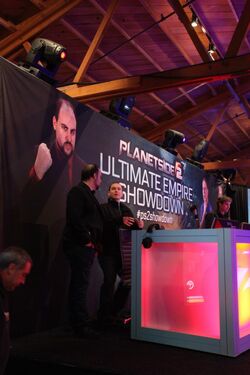 Sony Online Entertainment created the PlanetSide 2 Ultimate Empire Showdown event. It's currently scheduled for January 25, 2013.
Friday, January 25, 2013.
4:00 PM - 7:00 PM PST.
The Book Bindery
8870 Washington Blvd.
Culver City, CA 90232
Jace Hall
Adrianne Curry
Matt Higby
Faction Representatives
Edit
Challenge 1 - Vanu Sovereignty
Challenge 2 - Vanu Sovereignty
Challenge 3 - Vanu Sovereignty
Player's Choice - Terran Republic
Ad blocker interference detected!
Wikia is a free-to-use site that makes money from advertising. We have a modified experience for viewers using ad blockers

Wikia is not accessible if you've made further modifications. Remove the custom ad blocker rule(s) and the page will load as expected.