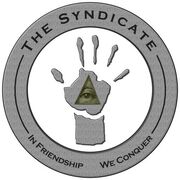 Online Gaming's Premier Community. Established in 1996 we have more than 600 members with many thousands of combined years of gaming experience. We are actively involved in consulting, testing, strategy guide writing, focus groups and design and marketing feedback for various gaming companies.
Outfit Tag: [LLTS]
Ad blocker interference detected!
Wikia is a free-to-use site that makes money from advertising. We have a modified experience for viewers using ad blockers

Wikia is not accessible if you've made further modifications. Remove the custom ad blocker rule(s) and the page will load as expected.