What is Starting Tips For New Players?
Edit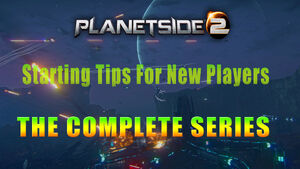 Planetside 2 Starting Tips For New Players is a series on Youtube by ITZACE (ceci488ify).My Youtube gaming channel for tactical FPS like Battlefield 3 and Planetside 2.Here's one of the latest series for Planetside 2 that I just finished and decided to share with this great wiki I recently started to edit on.
Ad blocker interference detected!
Wikia is a free-to-use site that makes money from advertising. We have a modified experience for viewers using ad blockers

Wikia is not accessible if you've made further modifications. Remove the custom ad blocker rule(s) and the page will load as expected.