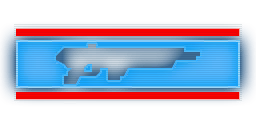 Service Ribbons are a mechanic that rewards players with XP for repeating most tasks within Planetside. Earning a ribbon will grant the player 250 XP, which can be increased through experience boosts. Ribbons can be earned an unlimited amount of times for any and all actions.
The first five ribbons earned each day will grant an additional 500 XP, also affected by boosts.
Whenever a ribbon is earned, it will appear on the left side of your screen accompanied by a short, faction-themed jingle.
Ribbon Requirements
Edit
The exact method of earning a ribbon varies based on the action. For instance, to earn a T1 Cycler ribbon you must kill 10 enemies using the weapon. To see your progress towards ribbons, check out the stats page under your profile.
In the case of weapons, the requirement must be earned with a specific weapon. Using different weapons in the same category do not contribute towards a general "assault rifle" ribbon, rather towards ribbon for each given weapon.
The categories below display the requirements needed for every ribbon that can be obtained. Some ribbons share icons with eachother, such as carbines and assault rifles.
Weapon Ribbons
Edit
Ribbon
Icon
Requirements
Assault Rifle Ribbon

10 kills an assault rifle/carbine
Carbine Ribbon
Crossbow Ribbon

10 kills with the Hunter QCX or variants
Engineer Turret Ribbon

10 kills with a MANA or Spitfire Turret
Explosive Ribbon

10 kills using an explosive
Knife Ribbon

10 kills using a knife
Light Machine Gun Ribbon

10 kills using an LMG
MAX Weapons Ribbon

10 kills using a MAX weapon
Pistol Ribbon

10 kills using a pistol
Rocket Launcher Ribbon

10 kills using a rocket launcher
Submachine Gun Ribbon

10 kills
Sniper Rifle Ribbon

10 kills
Shotgun Ribbon

10 kills
Vehicle Ribbons
Edit
| | | |
| --- | --- | --- |
| Ribbon | Icon | Requirements |
| Air Superiority Ribbon | | Kill 3 ESFs using an ESF |
| Empire Specific Fighter Ribbon | | 10 kills using a ESF weapon |
| Flash Ribbon | | 10 kills using a Flash weapon |
| Galaxy Ribbon | | 10 kills using a Galaxy weapon |
| Harasser Ribbon | | 10 kills using a Harasser weapon |
| Liberator Ribbon | | 10 kills using a Liberator Weapon |
| Lightning Ribbon | | 10 kills using a Lightning Weapon |
| Main Battle Tank Ribbon | | 10 kills using an MBT Weapon |
| Sunderer Ribbon | | 10 kills using a Sunderer weapon |
| AMS Support Ribbon | | 35 spawns on your S-AMS |
| Logistics | | 50 vehicle resupplies using a Vehicle Ammo Dispenser |
| Vehicular Combat Ribbon | | ??? kills |
Vehicle Destruction Ribbons
Edit
| | | |
| --- | --- | --- |
| Ribbon | Icon | Requirements |
| Air Deterrence Ribbon | | ??? damage versus aircraft using flak |
| Anti-Tank Ribbon | | ??? damage dealt to ground vehicles |
Player Action Ribbons
Edit
Ribbon
Icon
Requirements
Deployment Ribbon

 ??? teammate deployments.
Hacking Ribbon

Hack two turrets or terminals
Healing Ribbon

Heal 10,000 points
Kill Streak Ribbon

3 kills in 1 life without dying, 10 times
Marksman

5 kills on targets further than 70 meters
Piloting Ribbon

20 driver assists
Point Control Ribbon

Capture control point
??? control point defend kills
Recon Ribbon

30 motion sensor/scout radar assists
Repairing Ribbon

Repair 15,000 points
Resupply Ribbon

50 resupplies using ammunition packages
Revive Ribbon

15 revives
Savior Ribbon

??? savior points
Spotter Ribbon

5 spot assists
Squad Spawn Ribbon

??? squad spawns
Base Ribbons
Edit
| | | |
| --- | --- | --- |
| Ribbon | Icon | Requirements |
| Small Outpost Capture | | Capture 5 small outposts |
| Small Outpost Defense | | Defend 5 small outpost |
| Large Outpost Capture | | Capture 5 large outposts |
| Large Outpost Defense | | Defend 5 large outposts |
| Biolab Capture | | Capture 5 Biolabs |
| Biolab Defense | | Defend 5 Biolabs |
| Tech Plant Capture | | Capture 5 Tech Plants |
| Tech Plant Defense | | Defend 5 Tech Plants |
| Amp Station Capture | | Capture 5 Amp Stations |
| Amp Station Defense | | Defend 5 Amp Stations |