Welcome to the PlanetSide 2 official wiki community!
Welcome to the official SOE PlanetSide 2 Wiki Community.
PlanetSide 2 is a massively multiplayer online first person shooter where players align with one of three unique empires. Join thousands of simultaneous players in intense infantry, air, and ground vehicle gameplay. This wiki is dedicated to providing the community with tools to discuss the ever evolving universe of PlanetSide.
Create blog post
The holiday season has arrived, bringing an army of icy new enemies onto the battlefields of Auraxis!

The Esamir snowfall has given rise to a slew of snowmen that you can use for target practice and XP, but those aren't the only snowmen you'll see po…

Read more >
See more >
Featured Video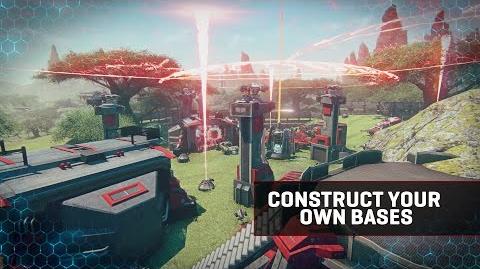 See all videos >
Poll
Which Empire will you swear allegiance to?
Ad blocker interference detected!
Wikia is a free-to-use site that makes money from advertising. We have a modified experience for viewers using ad blockers

Wikia is not accessible if you've made further modifications. Remove the custom ad blocker rule(s) and the page will load as expected.